Rental offer
Special offers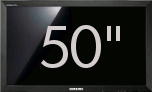 Notebook, laptop, plasma, projector, beamer RENTAL ...
If you need a projector for your multimedia presentation, a large quantity of notebooks for your conference or course, or a 42" plasma screen for your trade show booth, and are looking for a high quality equipment rental supplier in Poland (nationwide) or Germany (Berlin only), then there is no other choice than calling or emailing PROBIS and discuss your rental project.
Don't waste your time - there is no better choice than us !!
Our technical staff can quickly configure your laptops to your specific requirements and deliver to your location.

PROBIS s.c. would like to invite you to the computer, plasma or projector rental for any event located at Poznan International Trade Show facilities.
procector rental
laptop (notebook) rental
plasma screen rental
tripod screen rental 180x180cm
frame screen rental (rear projection)

Call us +48 61 87 00 499 , +48 603 503 103
email: biuro@probis.com.pl
New